"I Wholeheartedly Recommend This Painting Holiday": Áine's Art Retreat in Sierra de Montánchez
Fresh from her trip to Sierra de Montánchez, Spain, we caught up with our guest, Áine, who had just spent an energizing and refreshing week – her words, not ours – painting stunning landscapes under artist Noëlle Griffiths' guidance.
Áine spent each day sketching and painting landscapes in open air at Noëlle's country house, Finca Acehuche. She walked along ancient paths and caminos in the surrounding sierra, sketching and painting the natural beauty of the area, and sketched in the hilltop town of Trujillo, home of the conquistadors.
She enjoyed Noëlle's unspoiled and secluded house nestled in a three-acre olive grove and surrounded by lush wild flowers, cuckoos and hoopoes. Winding paths through charming dry-stone walled villages stretching over the imposing sierra with intimate and striking views to sketch and paint proved to be the ultimate inspiration.
Here's what Aine had to say about the entire experience:
"Feeling energised and refreshed after a wonderful week sketching and painting in Sierra de Montánchez. What a superb location, very inspiring for artists with its olive groves, flower filled meadows and dramatic granite boulders.
There were seven of us in a lovely friendly group, all ages, from all walks of life and with varying levels of experience.
Our hosts Noelle and Richard couldn't have done more to ensure we had a most enjoyable stay. Noelle's tuition was excellent, challenging and fun with a very flexible approach and Richard provided us with scrumptious meals and snacks every day. There was much laughter and chat over dinner in the evenings (helped by the local wine) as we watched the Sierra de Montánchez turn pink in the setting sun.
We visited the nearby town of Trujillo, where Noelle entertained us with her vast knowledge of its fascinating history and where we saw storks nesting!
I wholeheartedly recommend this painting vacation to painters of all levels, for couples or solo travellers, also suitable for non-painting partners with plenty of walks available in a place of great natural beauty.
A big thank you also to Andra of UpTrek Travel who handled the nitty gritty of travel arrangements in a very friendly and efficient way.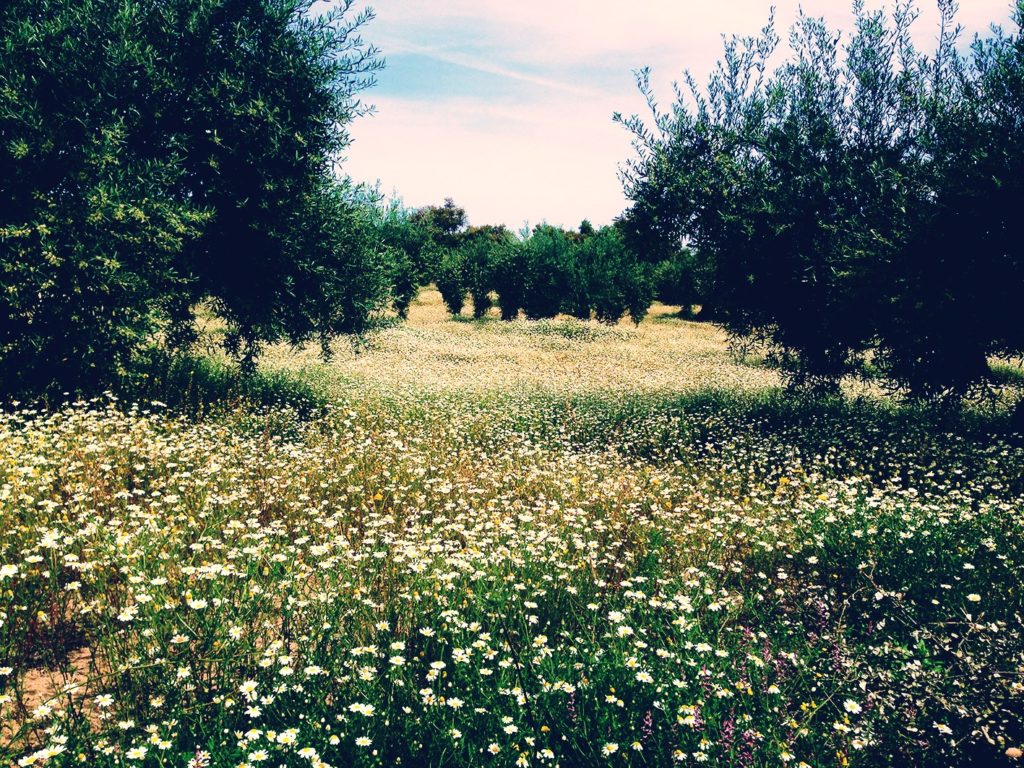 Áine O'Leary Cork, Ireland, May painting retreat, 2019″