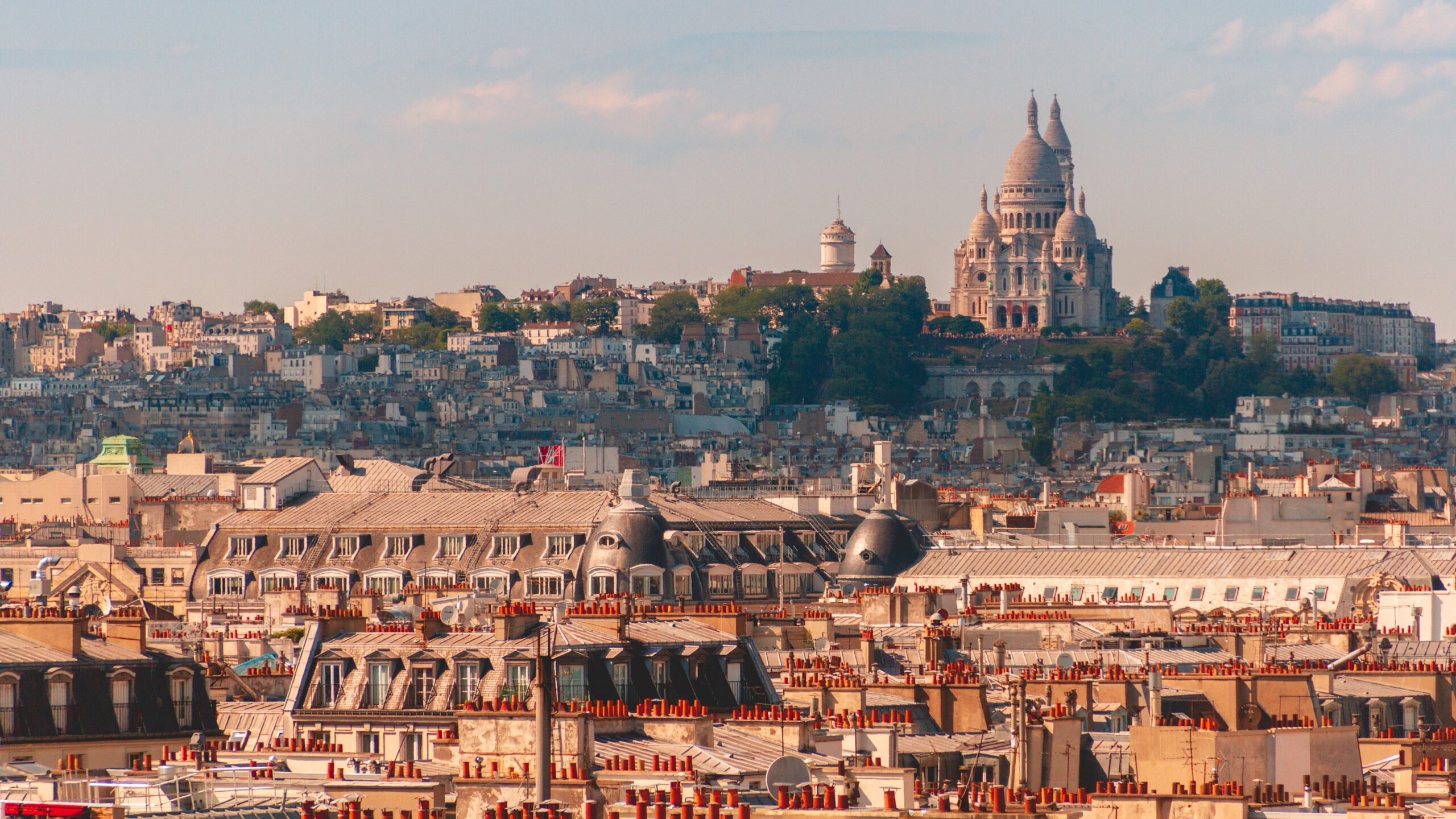 Five Things to See and Do in Paris — Secrets of Paris
If it's your first time in Paris, you'll probably want to spend some time visiting this great city's most popular sites. You can find a guide to the Five Things to See and Do on Your First Trip to Paris here. But, if you're a seasoned Paris traveler, the Louvre, the Eiffel Tower, and Montmartre are probably things you've already explored at length. For a new and exciting experience in the city of lights before your next UpTrek art retreat, we give you five of the most inspiring and satisfying things to do in Paris, away from the beaten path.
1. Indulge in delicious French food
Paris is the gourmet capital of the world. From fine cheeses to crêpes, patisseries, Michelin-star restaurants, and delicious traditional dishes, in Paris, you can find some of the best food you've ever tasted. Start your culinary journey with a classic choice, a warm and delicious butter croissant, or its sweeter Parisian cousin, the Kouign-Amann. Head to Pâtisserie Yann Couvreur on 23bis Rue des Rosiers for some of Paris' most delightful pastries. For lunch, head to the Pigalle district to sample Boeuf bourguignon, a hearty and delicious meal cooked from a French grandma's recipe. Bouillon Pigalle, a 1950's inspired diner on 22 Boulevard de Clichy serves big portions of this classic stew perfected into an art form for just about €10. For dessert, or as a sweet treat any time of the day, savor Macaroons from heaven at Maison Georges Larnicol on 14 Rue de Rivoli or delight in the real French crêpes at Suzette et Georgette on 11 Place d'Aligre. And finally, 'la piece de resistance', fine French cheeses paired with delectable wine. Head to Formaticus, a local fromagerie on 16 Rue Brochant for incredible cheese boards tailored to your tastes and paired with marvelous wine for the best dining experience.
2. Stroll along the Seine and enjoy an apéro
Ahh, the banks of the Seine river, one of the most romantic sites in Paris. Locals come here to relax, take a walk, and meet up with friends for a typical Parisian picnic by the river, called 'apéro'. The apéro is a quintessential part of the Parisian lifestyle. Parisians love to leave their houses and go out to bars, restaurants or just enjoy a simple apéro while watching the sunset over the city of love. Having an apéro really just means having an easy-going time with friends with some food and drinks, and one of the most beautiful spots to do that in Paris is on the banks of the River Seine. Paris is all about slow travel, so grab your cheese, pâtisserie, and wine and spend some time along the river. Meet the locals and admire the gorgeous views, or take a ride on one of the many riverboats to experience Paris' highlights such as the Eiffel Tower, the Grande Palais, and The Louvre from the water. If you're looking for a more quiet, bourgeois, and bohemian experience, away from the heat and the touristy places of Paris, head to Canal Saint-Martin, off the river Seine. Buy a crêpe or a galette and savor it with a glass of cold cider underneath the cooling shade of the hundred-year-old chestnut trees arching over the canal.
3. Explore the hidden parks of Paris
The city of arts and culture is also a city of parks. Jardin du Luxembourg is close to Paris's main attractions and offers an oasis of tranquility among the busy Parisian streets. If you decide to visit, don't forget to look for the hidden Medici fountain, a gem among the lush greenery of the park. For a more romantic getaway, visit Parc des Buttes-Chaumont, a 19th-century park in a former quarry, surrounded by a lake. Relax on the hill overlooking Paris and explore this marvelous landscape park. For a unique experience, take a walk along Paris's Promenade Plantée (also known as Coulée Verte René-Dumont). Built 10 meters above the ground, this three-mile-long walkway was originally a mid-19th-century viaduct that was transformed into a park in 1993. Enjoy the panorama of Parisian rooftops as you walk amongst them surrounded by trees, pools, and gardens. With many staircases and lifts along the route, you can always hop on and off the green path, and descend on the streets of Paris to explore more of its delights. A nice such pitstop is the "Viaduc des Arts", a complex of artists' workshops filled with extraordinary designs and artworks, right under the arches of the green viaduct.
4. Visit Paris' most stylish neighborhood — Le Marais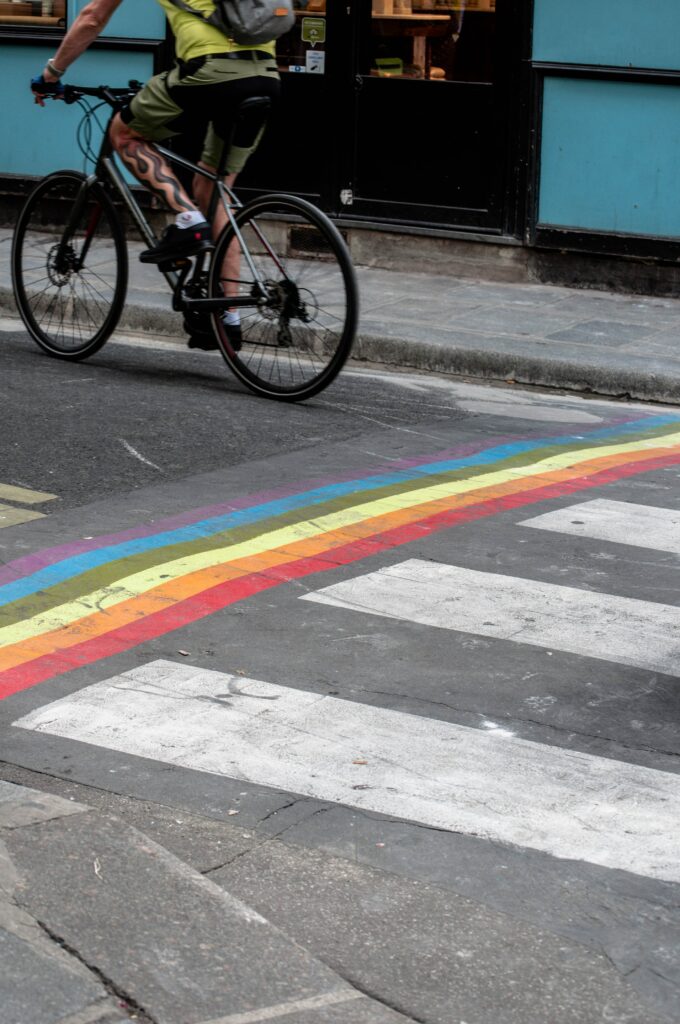 This diverse neighborhood is the beating heart of the city. The fashionable Marais district, also known as SoMa (South Marais) is filled with chic boutiques, little hidden alleyways, restaurants, bakeries, vintage shops, parks, and gardens. Le Marais has always been the heart of the LGBTQ community in Paris, and that's how it remains to this day: open-minded, fashionable, and varied in its offerings. This district is home to the Musée National Picasso-Paris, the grassy Place des Vosges with its elegant arcades, the Victor Hugo museum hosted in the building where the great writer used to live, and a stunning photography museum: Maison Européenne de la Photographie. Also contained within the Marais neighborhood is the Jewish quarter — one of the most popular walking destinations in Paris. Walk the cobblestoned lanes surrounded by centuries-old mansions of Rue des Rosiers. Discover the oldest marketplace in town, Marché des Enfants Rouges and enjoy delightful treats from all over the world. Once the home of the Parisian nobility, strolling through the lively lanes of Le Marais will make you feel as if you're strolling through medieval Paris, but spiced up with Paris' most eclectic boutiques, cafés, and bakeries.
5. Discover Paris by night
The rich nightlife of Paris really has something for everyone. From cabaret shows to cocktail bars, from theatre shows to pubs and clubs, you're sure to be amazed and dazed by the vibrant scene that comes alive when the sun goes down. A show is a great way to start the night! The most typical choice for a cabaret show for tourists in Paris is the Moulin Rouge, but Paris comes with many different choices for nightlife entertainment. Other mainstream theatres are Le Crazy Horse, Le Lido, and Paradis Latin, while more bohemian choices include Au Lapin Agile, La Nouvelle Eve, and Le Zèbre de Belleville.
Paris has some of the most spectacular bars and best cocktails in the world! The top nightlife districts in Pairs are Le Marais, Pigalle, Bastille, the Latin Quarter, and Grands Boulevards. Going to any bar or cafe in Paris is sure to provide you with a memorable experience, but if you're looking for something off the beaten track, here are some of Paris' most exciting bars and cafes:
There you have it! Some of Paris' most spectacular hidden gems… Make sure to hit these up on your way to your next UpTrek art retreat in France!